Reviews - new functionality on our site Megarent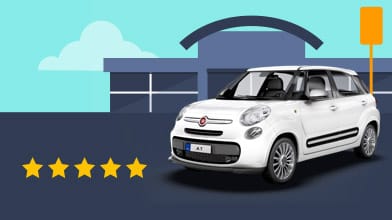 Dear Clients! We are glad to inform you about the appearance of a new function on our website megarent.ua, "Reviews". Now, you can leave a review about the car you rented, its pros and cons, merits and demerits.
These reviews will give an opportunity to our future customers and you, it is easier to determine the brand and model of the desired car for rent, see them so much in our fleet…
You can do this by selecting a specific car from the list in the section«car park» car park
After choosing a particular car (for example Toyota Corolla), we go down to the very bottom of the page to the full description of the car and see the item - "Reviews", fill this uncomplicated form with your data and the text of the feedback itself, put the rating of the car from 1 to 5 stars and press - > "Send". Soon your review will be reviewed and published.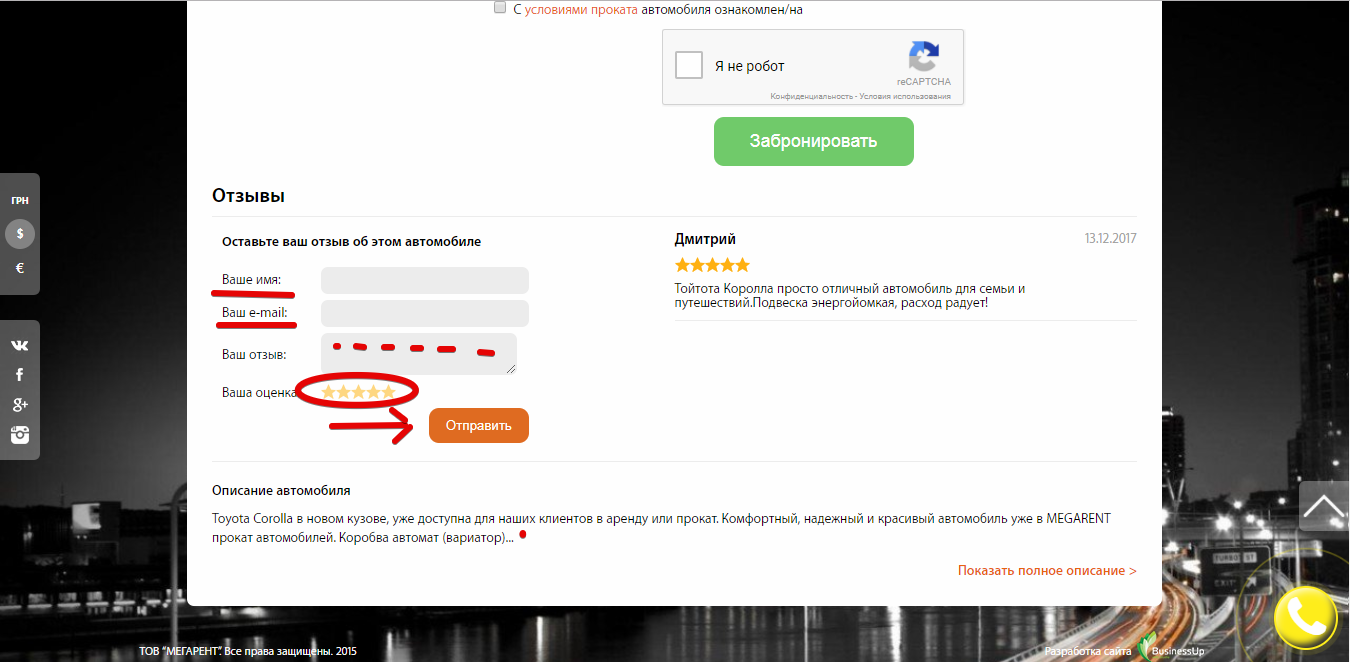 The system takes into account all the reviews and changes the car`s rating automatically! In the general list of cars you can immediately see the average rating of the car (from 1 to 5 stars), which makes choosing a car rental easy!
Thank you for your attention and feedback about our cars, always glad to see you again!
Sincerely, car rental MEGARENT.